Brooklyn On-Site Truck Repair
Brooklyn On-Site Truck Repair – Truck Repair Services – Brooklyn, NY
If you're like most business owners, you rely on your truck to get you where you need to go. So when it comes time for truck repair, you need a reliable and trustworthy service to take care of your vehicle. That's where Brooklyn On-Site Truck Repair comes in. We offer top-quality truck repair services that are designed to meet your specific needs. Plus, we always work with you to ensure that the repair process is as convenient and hassle-free as possible. Ready to see why we're the best choice for your truck repair needs?
Contact us today at (516) 636-2207 for more information.

About Brooklyn On-Site Truck Repair
Brooklyn On-Site Truck Repair is the team to call for all of your industrial vehicle repair needs. We've got you covered for engines, transmissions, suspension, brakes, trailers, reefer units, electrical, and lots more. Call us when you need to be certain your rig is going to get to its destination.
Keeping your rig in prime condition means the world. Our experienced technicians are well-versed in the complexities of industrial vehicles and equipped with the latest tools and technology to deliver exceptional results. With our commitment to quality craftsmanship and attention to detail, you can trust us to get the job done right the first time.
When you choose us, you can expect prompt and reliable service, personalized attention to your unique needs, and competitive pricing. Give us a call today at (516) 550-3455 to experience the professionalism and expertise of Brooklyn On-Site Truck Repair. Your satisfaction is our priority.
Brooklyn On-Site Truck Repair Services
Mobile Truck Repair—A Boon For Your Business
When it comes to your business, time is money, and that's why choosing Brooklyn On-Site Truck Repair means a better business for you. Our mobile truck repair services eliminate the need for towing or driving a disabled rig to a distant garage. Instead, our team of ASE-certified mechanics comes to you, wherever you are, saving you valuable time and minimizing downtime.
With our extensive expertise, our mechanics are skilled in working on almost every part of a big truck. Whether it's engines, transmissions, brakes, suspension, or electrical systems, you can trust that our professionals will handle the repairs efficiently and effectively.
Not only do we provide reliable repairs, but we also offer professionalism and convenience in one package. When you call us, you can expect prompt response times, personalized attention, and the peace of mind that comes with knowing your truck is in capable hands.
Choose Brooklyn On-Site Truck Repair for a seamless and efficient repair experience that keeps your business moving forward. Call us at (516) 550-3455!
Repairing Diesel & Gasoline Engines
Brooklyn On-Site Truck Repair recognizes the significant ramifications that engine malfunctions can impose on drivers and fleet managers. Hence, we extend our comprehensive engine diagnostic and repair services to encompass both diesel and gasoline engines. Our team of highly trained ASE-certified mechanics possesses the requisite expertise and profound understanding to swiftly identify and rectify any engine-related complications, thus ensuring optimal vehicle efficiency and seamless operation.
We diagnose and maintain:
Caterpillar

Detroit

Cummins

Hino

Honda

Deutz

Volvo

Paccar



Timely inspection of your vehicle becomes paramount upon detecting any indications of engine malfunction, such as power loss, overheating, or abnormal noises. Employing state-of-the-art diagnostic equipment, our team adeptly isolates the underlying causes and formulates an efficient repair strategy. We take immense pride in our ability to accurately diagnose and resolve even the most intricate engine issues, delivering exemplary service to our esteemed clientele.
Irrespective of whether your rig is equipped with a Diesel or a gasoline engine, we stand ready to uphold its peak performance and operational integrity.
Truck Transmission Repair
When your truck's transmission faces issues, you can rely on Brooklyn On-Site Truck Repair to provide dependable transmission services that keep your vehicle running smoothly. Our team of ASE-certified mechanics has the requisite knowledge and experience to tackle a broad spectrum of transmission repairs. We specialize in addressing various transmission components, encompassing:

Casings

Modulators

Input/Output shafts

Torque converters

Brake bands

Gear sets

Bell housings



And more.
At Brooklyn On-Site Truck Repair, our ASE-certified mechanics demonstrate exceptional proficiency in diagnosing and resolving a wide range of transmission problems, encompassing issues such as slipping clutches, grinding gearboxes, and more. With our convenient mobile truck repair service, the inconvenience of towing your truck to a repair shop is eliminated as we bring our services directly to your location.
We take immense pride in delivering unparalleled mobile truck repair service throughout New York City, and our team of professional mechanics arrives equipped with fully stocked trucks, prepared to handle any repair or maintenance task. Understanding how critical time is in the trucking industry, we prioritize getting your rig back on the road, ensuring minimal downtime. Dial (516) 550-3455 today!
Brake Service
When it comes to servicing the brakes of your large truck, you can have full confidence in Brooklyn On-Site Truck Repair. We acknowledge the paramount importance of brakes in upholding the safety of commercial vehicles and boast extensive expertise in the complexities of your truck's braking system.
We specialize in things like:
Master cylinders

Lines

Reservoirs

Calipers

Pads

Trailer brake connections



Just to name a few.
A responsive and dependable braking system hinges upon the impeccable condition of every constituent, encompassing brake pads, rotors, drums, and shoes. By selecting us for brake service, we undertake a meticulous examination of each element to maintain optimal functionality.
Industrial Truck Electrical Repair
Our team of skilled professionals possesses the expertise to carry out essential maintenance tasks that optimize the performance of your electrical system. These tasks include comprehensive inspections and thorough cleaning of connections, diligent monitoring of battery health, and meticulous testing of alternators and starters.
At Brooklyn Onsite Truck Repair, we are dedicated to providing unparalleled services for truck repair and maintenance, ensuring the seamless operation of your fleet. With our experienced team of mechanics and fully equipped mobile trucks, we offer convenient onsite repairs for industrial vehicles of various makes and models, spanning all five boroughs of the city.
From engine repairs and transmission services to brake maintenance, HVAC repairs, electrical system diagnostics, and trailer repairs, we offer comprehensive solutions. Trust us to deliver reliable, efficient, and high-quality services that prioritize your convenience while minimizing any potential downtime. Get in touch with us today and discover the exceptional difference of The Brooklyn On-Site Truck Repair. Your satisfaction is our utmost priority. Contact us today at (516) 550-3455!
Industrial HVAC Service
When it comes to top-notch HVAC repair services for your truck, look no further than Brooklyn On-Site Truck Repair. We fully grasp the critical significance of a properly functioning HVAC system, particularly when navigating the streets of Gravesend or the grid-like thoroughfares of Flatbush.
Our expertise extends to heat and air conditioning. We cover repairs for coils, vents, fans, and switches. Our highly skilled mechanics possess the requisite skills and equipment to handle a wide range of repairs, ranging from straightforward fixes to intricate overhauls.
As for AC units, we'll top off the Freon, repair expansion valves, evaporators, condensers, compressors…you name it.
No longer will you have to endure scorching summers or freezing evenings on the road. Contact Brooklyn On-Site Truck Repair today at (516) 550-3455 to schedule your HVAC repair services. We will ensure that your truck's climate control system operates at its absolute best, providing you with optimal comfort as you make those deliveries.
The Trucks We Service
If you drive an industrial vehicle, chances are we can fix it when something goes wrong. And we'll do it onsite, right there at your location. We've assisted companies such as:
Amazon

UPS

FedEx

Penske

Werner

J.B. Hunt

XPO Logistics

Landstar



And so many more.
Why is that? Because we don't like to leave other businesses behind. After all, you've got customers, too. This is what keeps America moving. To keep your trucks moving, choose Brooklyn On-Site Truck Repair.
Trailer Repair
At Brooklyn On-Site Truck Repair, we understand the paramount importance of your trailer in ensuring seamless job completion. To ensure that your rig operates at its peak performance, regardless of the trailer type you own, we offer an extensive range of trailer repair services.
Our trailer repair services encompass a wide variety of trailer types, including:
Hotshots

Flatbeds

Curtainsiders

Lowboys

Reefers
We don't shirk the details, either. You'll get things like brake repair, reefer repair, lock and latch service, tire service, and more.
Whether you're encountering issues with a malfunctioning brake system, a damaged axle, or a broken latch, our dedicated team is here to assist. Equipped with all the necessary tools and equipment, we promptly restore your trailer to its optimal condition, ensuring minimal downtime and enabling you to hit the road running. Dial (516) 550-3455 now!
Suspension
At Brooklyn On-Site Truck Repair, we comprehend the paramount importance of a smooth and stable ride in your truck. That is precisely why we provide exceptional truck suspension services to optimize the performance of your vehicle. Our team of ASE-certified mechanics possesses extensive expertise in working with various suspension systems, including leaf springs, torsion bars, shock absorbers, coil-overs, coil springs, and more.
If you're experiencing a ride that feels rough or bouncy, it's crucial to have your truck's suspension system examined. Our skilled team can swiftly identify any issues with your suspension and carry out necessary repairs or replacements to ensure a comfortable and stable ride for both you and your cargo.
Do not allow a faulty suspension system to impede your trucking business. Contact us today for all your truck suspension needs, and we will ensure that you are swiftly back on the road with a ride that is both comfortable and safe.
Fleet Service
With our fleet service, your vehicles are in safe hands at all times. At Brooklyn On-Site Truck Repair, we offer on-site preventive maintenance and repair services for fleets of all sizes. Our team will come directly to your lot, ensuring the convenience and efficiency of our services.
What sets us apart is our commitment to working around your schedule. We understand the importance of keeping your operations running smoothly, so we allow you to schedule the service at a time that works best for you. This way, we minimize any potential disruptions and avoid slowing down your operations.
Rest assured that our skilled technicians will provide thorough maintenance and timely repairs, keeping your fleet in optimal condition and reducing the risk of unexpected breakdowns. Trust Brooklyn On-Site Truck Repair for reliable fleet services that prioritize your convenience and help keep your business on track. Call us today at (516) 550-3455!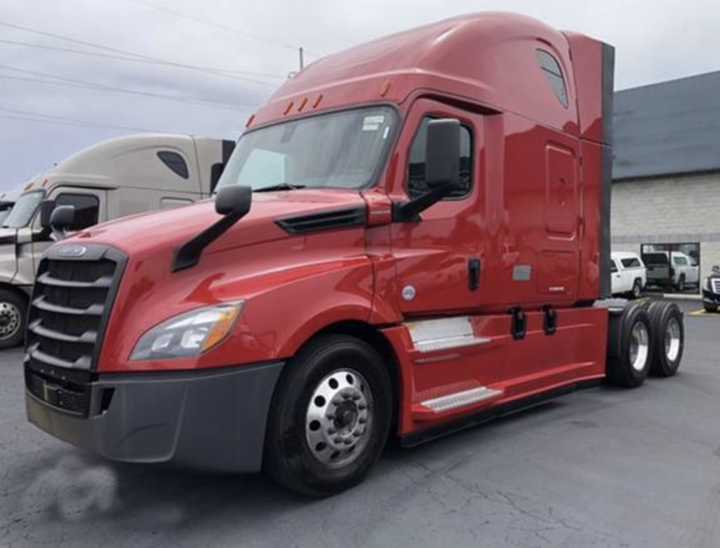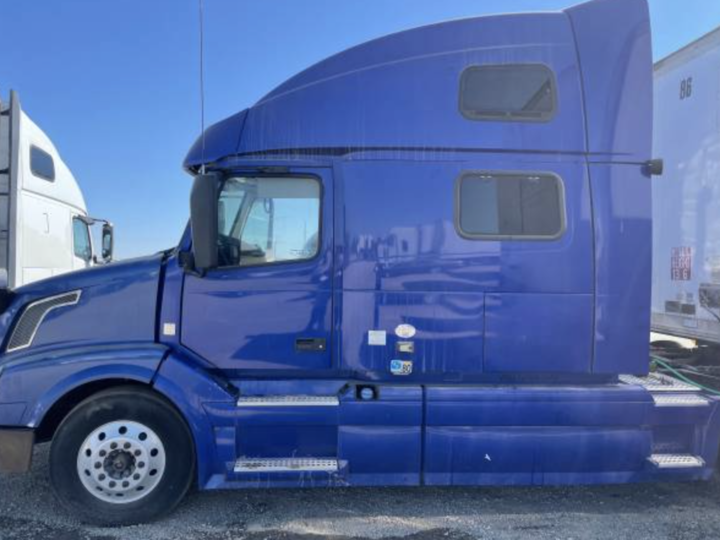 Servicing All Five Boroughs
We deliver impeccable repair and maintenance services throughout all five boroughs. Our commitment to excellence extends across New York City, ensuring that industrial vehicle owners and fleet managers receive top-quality service, regardless of their location. With our highly skilled mechanics and fully equipped mobile trucks, we bring our expertise directly to your doorstep, ensuring convenience and efficiency. From routine maintenance to complex repairs, we prioritize delivering exceptional results that keep your vehicles running smoothly and minimize any downtime. Trust us to provide reliable and top-notch repair and maintenance services in every corner of the city.
Choose Brooklyn On-Site Truck Repair for all your industrial vehicle repair needs. With our team of ASE-certified mechanics, extensive expertise, and fully equipped mobile trucks, we deliver top-quality service right to your location.
Whether you require engine repairs, transmission services, brake maintenance, HVAC repairs, electrical system diagnostics, trailer repairs, or fleet services, we have you covered. Trust us to provide reliable, efficient, and professional solutions that prioritize your convenience and keep your vehicles on the road. Call us today at (516) 550-3455!